Tableware is an essential element for any dining experience, whether it's a family gathering or a formal dinner party. Choosing the right tableware brand can make all the difference, from the quality of the materials to the design and style. Here are five tableware brands that are worth considering. 1. Wedgwood Founded in 1759, Wedgwood is one of the oldest and most prestigious tableware brands in the world. Their tableware is made from fine bone china and features elegant and sophisticated designs, including classic patterns such as Jasperware and Wedgwood Blue. 2. Wilmax Wilmax is a relatively new tableware brand that has...
---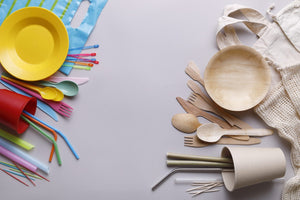 In recent years, the use of eco-friendly materials has become increasingly important as individuals and companies alike strive to reduce their impact on the environment. One material that has gained popularity in the world of furniture and home goods is acacia wood. Not only is acacia wood sustainable and environmentally friendly, but it also offers several benefits for both end-users and the environment. Acacia wood is derived from the acacia tree, a fast-growing tree that is native to Australia and parts of Asia. This means that acacia wood is a renewable resource, and its use does not contribute to deforestation...
---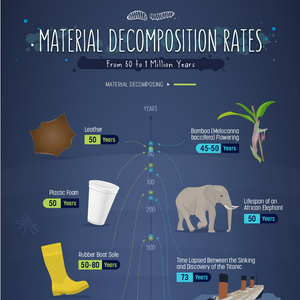 Americans generate over 4 pounds of waste per person every day, totaling more than 220 million tons of trash each year – a majority of which gets sorted and sent to landfills. With more than 3,500 landfills across the country, these dumps create the second largest source of human-related methane emissions in the country. Unfortunately, that number has continued to grow over time, and methane has the potential to trap heat in the atmosphere 25 times more effectively than carbon dioxide. What really happens to the trash we send away, and how long does it take discarded items to decompose...
---
Perhaps you think that bamboo can't answer to all your needs in the kitchen? Think again! Our Spun bamboo products can do everything you need and probably more that you haven't even thought about yet!   Spun bamboo serve ware is more than just an eco-friendly and sustainable wood product. The versatility of this product is undeniable! At ZAVIS Green, we have made sure to produce serve ware items that come in a variety of sizes. Our products can be used for fast food baskets, serving trays, salad bowls and much more. They can even replace traditional porcelain and stainless-steel...
---
For years now, there has been a demand for more eco-friendly kitchen products. Up until this point however, the technology just wasn't available to fit the needs of such a demanding industry. When it comes to commercial kitchens; serve ware and other items need to be durable enough in order to withstand the abuse of a commercial kitchen. Fortunately, Spun bamboo answers to all of these crucial needs!   At the ZAVIS group, we are proud to say that we have created what was previously unavailable! With our new line of Spun bamboo kitchen serve ware, industry professionals everywhere now...